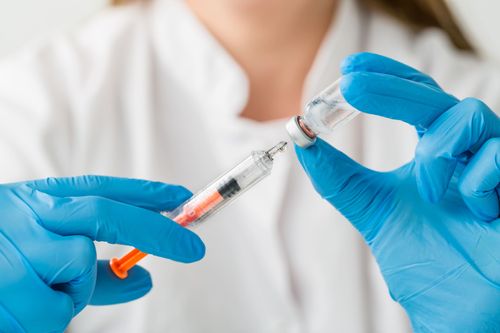 When it comes to disease prevention, immunizations are key. Getting vaccinated protects you and those around you. Our main focus is to help you and your loved ones stay up-to-date on the recommended vaccines. We offer a variety of immunizations. Some of the vaccinations we offer are listed below:
Flu Shot (Influenza) available for 5 years and older
COVID vaccines
Meningococcal
HPV
Hepatitis A
Hepatitis B
Pneumonia
Shingles (Shingrix)
Tetanus
Tetanus / Whooping Cough (Tdap)
Twinrix (Hep A/B)
Our highly qualified staff can easily administer these immunizations here at the pharmacy. Speak to a staff member today about the immunizations we offer.
Access Immunization Record
Use MyIRMobile:
Follow website prompts
Select ND as your state; SKripts Pharmacy enters all vaccines in the ND vaccine database
Use YourVaccineRecord:
Be sure SKripts Pharmacy has your cell phone number in their records.
Online:
Visit YourVaccineRecord.com
You will need to enter your prescription number for your vaccination found on your pharmacy receipt, your name, and date of birth.
Mobile Phone:
From your cell phone number on file at SKripts Pharmacy, text "record" to the number 1-844-590-0015 and follow the instructions provided.